Dhrutel Events Division
Our passion towards the community.
PORTAL INTRODUCTION
GANPATI.TV
Platform built & managed by in-house team using latest technologies and solid infrastructure.
The One-Stop Portal for Latest Information & Decoration Ideas for Lord Ganesha since 2009.
Ganpati.TV based in Mumbai (Estd. 2009) an in-house project, is an all-inclusive portal that is a hub of information for everything about Lord Ganesha and Ganesh Chaturthi Festival.
Anyone who is about to decorate their home for Ganesh Chaturthi Festival, shall be able to do so by taking hundreds of ideas from this portal where there are 10,000+ Decoration ideas along with Pictures & Videos and helpful decoration articles.
The website is very informative about a host of things related to Lord Ganesha and Ganesh Chaturthi Festival. Whether it is information about the significance of performing Ganpati Puja or about Ganpati Decoration Ideas, the site has everything for the devout at heart.
The site gets plenty of traffic during the time of Ganesh Chaturthi which crosses over 10 Lakhs Page Views and approx. 4 to 5 Lakhs Visitors.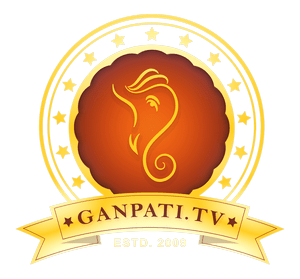 6 YEARS COMPLETED
Successfully completed 6 years organizing Ganpati Contest each year since 2013.
5,000+ PARTICIPANTS
Hundreds of Visitors take part in Contest each year sharing their Ganpati pictures.
10,000+ DECORATION IDEAS
Portal now has huge amount of decoration ideas, pictures, videos, articles and more.
CONTEST ORGANIZER
GANPATI.TV CONTEST
Largest Ganpati Contest Organizer in India for all Lord Ganesha Devotees.
Ganpati.TV Contest is a major draw in the Portal since last 6 successful years and with the Ganpati Festival every year, hundreds of people register to be part of contest from around the country as well as other Countries.
Ganpati.TV hosts the contest event not only for Home Ganpati's but also all Sarvajanik Mandals from around the country. Winners are awarded Trophies & Certificates and eCertificates are given to all participants as well.